Home

Welcome to the web page of the Atlantian Society for Siege Weapons and Heavy Infantry Projectiles! We are an official Guild of the Kingdom of Atlantia in the Society for Creative Anachronism. We are dedicated to furthering the development, construction, and operation of period siege weapons in the Kingdom of Atlantia, and also to supporting the Atlantian Army when it takes the field against Atlantia's enemies. To that end, the Siege Guild is divided into two parts: the "Guild" and the "Corps".

We like to think that the Guild is the "Q" to the Corps "James Bond" . . . the research and development department as opposed to the combat branch. (Or maybe we just like to launch large objects and see how far they can fly.)

The Atlantian Corps of Engineers is the field branch of the Siege Guild, and where machines and crews ultimately go to prove their worth in battle. Please feel free to explore our website. We hope it will be of use to both members of the Siege Guild and those just passing through. It is meant to be a resource and a gathering point for information and knowledge. Enjoy!



Email the Atlantian Siege Marshal, Lord Matthew of Summerdale at makeck AT gmail DOT com

To request access to the Guild's email list, which is maintained by Baron Marcellus Capoziello da Napoli, click here for the Yahoo Groups SiegeGuild group page
.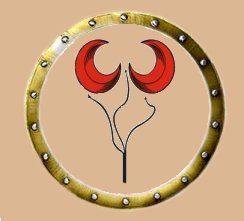 Atlantian Siege Guild Device
(A.S.S.W.H.I.P.)....(A.C.E.)